Commercial Events: Adaptation to Modern Changes
A couple of weeks ago we published an article in our blog referring to one of the most important weeks in the year for the non-ferrous metals industry; LME Week.
During the last months, most of the organizers and attendees of events and fairs have adapted to the situation through the digital transformation. Others have chosen to postpone or cancel scheduled appointments.
In this publication, we refer to this trend, but this time focused on the most representative final industries for the producers of zinc and copper derivatives (zinc sulfate, copper sulfate, zinc oxide, etc).
Animal Feed
Zinc oxide, copper sulfate and zinc sulfate
AFIA
According to its own website, The American Feed Industry Association (AFIA) is the largest organization looking out for the commercial, legislative and regulatory interests of the United States of America in relation to balanced animal feeds and their respective suppliers.
This same organization is in charge of organizing different events throughout the year, covering from basic to specific topics.
2020 Feed Industry Institute
Aimed primarily at people new to the animal feed industry, this seminar provides pre-recorded sessions where attendees can progress at their own pace. Over the course of the week, participants can interact with each other through a virtual portal.
This event has already ended, but we consider it to be important due to the topics that were while it was active.
Event type: online
Duration: 08/17/2020 until 08/23/2020.
Registration: click here.
All other face-to-face events can be found by entering the AFIA calendar of activities.
Feed Strategy
Feed Strategy is a website that provides worldwide information about the feed processing industry. It has digital and physical presentation.
Within the agenda prepared for September, we can highlight
Pet Food Forum
This event will be held through a virtual platform, which will allow attendees to communicate with each other. The online program will include sessions and panel discussions on the passage of COVID-19, consumer trends in animal feeds, marketing, nutrition, ingredients, safety and more.
Event type: online
Duration: 09/09/2020 to 09/17/2020
Registration: click here
The effect of COVID-19 on intelligent poultry
Event type: online
Date: 09/20/2020
Registration: click here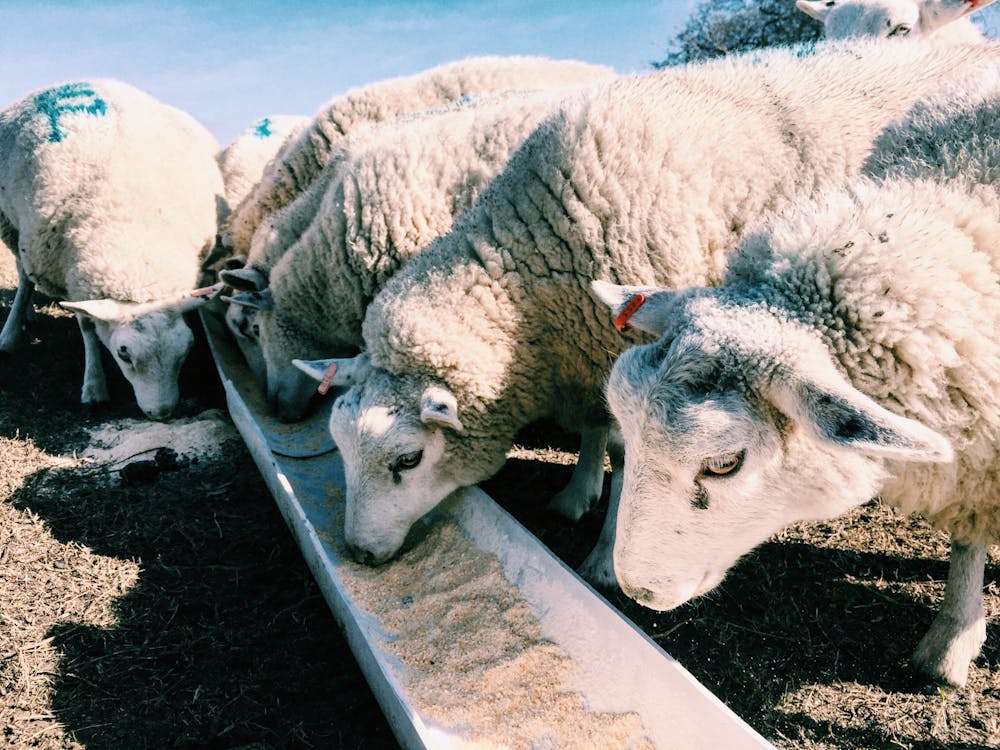 It is possible to access the upcoming events of Feed Strategy by accessing their activity calendar.
Feedinfo Summit
Part of Global Data Systems, Feedinfo News Service provides in-depth analysis, current news, benchmark price data and extensive coverage of the fundamentals affecting the global animal health and nutrition sectors.
This organization has been in charge of directing different events throughout 2019, focusing mainly on its newest event:
The Feedinfo Summit
The most important topics will be addressed to the top leaders of the global animal nutrition and feed sector, who will speak openly about them, thus planning the future of the industry.
Event type: on-site.
Date: 04/28/2021 to 04/29/2021
Location: Geneva
Registration: click here.
Fertilizers
Zinc oxide, copper sulfate and zinc sulfate
IFA
The International Fertilizer Association, or IFA, brings together 480 companies, representing up to 80% of the world's fertilizer production.
Its function is to provide a framework for exchange and collaboration among its members in areas of common interest, as well as a structure for agreeing on common positions.
These are some of the activities organized by the IFA:
IFA Crossroads Asia-Pacific
This event is organized under the guidance of the Regional Vice Presidents for all members interested in Asia and the Pacific, as well as for newcomers who are familiar with the IFA and interested in joining it.
Event type: on-site
Date: 20/10/2020 to 22/10/2020
Location: Singapore
Registration: N/A.
IFA Strategic Forum
This forum focuses on examining advances in technology. It has a research program to improve plant nutrition and make it as sustainable as possible. Not only that, but it also looks at how the fertilizer industry and other agents can provide solutions to meet the challenges and opportunities presented by rapidly changing global agricultural systems.
Event type: on-site.
Date: 16/11/2020 to 18/11/2020
Location: to be announced
Registration: N/A.
88th IFA Annual Conference
Annual IFA conference where key messages and common industry objectives are aligned.
Event type: on-site.
Date: 07/04/2021 to 09/04/2021
Location: New Delhi
Registration: N/A
Argus
Based in London and having 25 offices in the main trade and production centers of the world, Argus provides price evaluations and analysis of international energy and other commodity markets. Argus also provides customized consulting services and industry-leading conferences.
Argus organizes a variety of events throughout the year, which can be viewed on its events calendar. In this link you will find webinars and digital events provided by Argus.
We can highlight the following:
Argus Europe Fertilizer
Initially scheduled for mid-October 2020, this event had to be moved due to the world situation. It is of great importance, since it is a unique opportunity for the participating companies, improving the level of visibility of the products and services they offer.
Event type: on-site
Date: October 2021
Location: London
Registration: no information about this event is available yet.
Argus Fertilizer Live – Virtual Conference
Argus has sought to transform its flagship event into a digital format, making the Argus Fertilizer Live a reality. During this time of critical change, the virtual conference environment will provide you with the intelligent intelligence you need to shape your business strategies.
Structured networking features will bring you together with your fertilizer industry peers for 1:1 and group meetings. Innovative digital sponsorship and exhibition opportunities will help you elevate your brand and transform relationships with decision makers across the industry.
Event type: online.
Date: 10/14/2020 to 10/16/2020
Registration: this event has ended.
The Fertilizer Institute
According to its website, The Fertilizer Institute (TFI) has the mission to represent, promote and protect the fertilizer industry. It achieves this by acting as an advocate for fair regulation and legislation, providing reliable information and data, being a network agent and a means to publicize industry initiatives in safety and environmental management.
TFI is in charge of organizing different events related to the industry throughout the year, of which we can highlight:
World Fertilizer Conference
This conference attracts hundreds of TFI members, industry professionals and representatives from around the world representing all sectors of the fertilizer industry.
Event type: on-site.
Date: 09/14/2020 to 09/16/2020
Place: Indianapolis, USA.
Registration: click here.
Paints and Coatings
Zinc oxide and zinc dust
American Coatings Association
The American Coatings Association (ACA) is a voluntary, non-profit trade association whose purpose is to promote the needs of the paint and coatings industry and the professionals who work in it, which include: manufacturers, raw material suppliers, distributors and technical professionals.
The ACA has several relevant events for the industry, among which we can find
American Coatings Show + Conference
In collaboration with AC Media and Vincentz Network every two years, attendees receive the AC Dailies, which provide perspectives from industry leaders on trend-setting industry topics. ACA and Vincentz Network have interviewed leading professionals in the coatings industry who share their views on the state and direction of various industry sectors. 
Event type: online.
Date: available every day.
Follow this link in order to visualize the events organized by the ACA.
Nürnberg Messe
According to its website, Nürnberg Messe is one of the 15 largest exhibition companies in the world. Its portfolio includes some 120 national and international exhibitions and conferences in analog, hybrid and digital form at the Nuremberg site and worldwide.
It is in its exhibition center that various trade fairs are held, such as
European Coatings Show
Visitors to the European Coatings Show include formulators of paint, coatings, adhesives, sealants, additives, printing inks and construction chemicals. But representatives of industrial processors, science and research also know that the European Coatings Show, which takes place every two years, is a must-attend event for the coatings industry.
Event type: on-site.
Location: Nuremberg, Germany.
Date: 03/23/2021 to 03/25/2021
Registration: click here
Plastics
Zinc oxide
Messe Düsseldorf
Messe Düsseldorf is a fairground and organizer, based in Düsseldorf, Germany. More than 40 fairs are held annually in the Düsseldorf facilities, including 23 leading events in their respective sectors, this being one of the largest in the industry.
Among the different events it organizes, it has one focused mainly on the plastics industry.
K Trade Fair 2022
This activity takes place every three years, where plastic producers from all over the world are concentrated. The last meeting was held in 2019, which brought together 224k visitors and more than 3k exhibitors from the industry.
Event type: on-site.
Location: Düsseldorf, Germany
Date: 10/19/2022 to 10/22/2022
Registration: click here.
British Plastics Federation
The British Plastics Federation (BPF) is the world's oldest plastics trade association, established in 1933. Its main aim is to promote the success of the UK plastics industry, and it achieves this by providing membership services to the various BPF groups, including projects, events, updates, research and other activities.
You can check their calendar of events by visiting their website.
BPF Annual Dinner
Due to the current situation, the BPF decided to postpone this year's dinner and move it to 2021.
Event type: on-site.
Location: London, England.
Date: 10/14/2021
Registration: N/A.
With all the information presented, we consider this an important opportunity for those interested in these areas. This new way of networking requires less logistical and budgetary effort as opposed to the physical way.
These are just some of the main fairs or events of the most representative industries concerning the producers of zinc/copper derivatives. However, there are many more to be explored according to the needs and objectives of each company.
As always, we hope that the information presented has been useful to you and any questions or concerns can be answered through the comment section below.
Other posts that might interest you: